How we work together
Cluster members can be divided into four broad categories: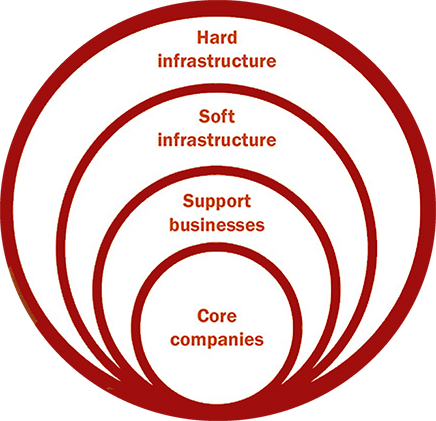 The success of high performance cluster is in large part, due to people forming quality relationships and networking to achieve results - "ä chemistry". These linkages are informal and are supported by more formal organizations/institutions.
The clustering process requires:
People-to-people contact
Consensus on key issues
Collaboration on multiple level
Community wide involvement in the process of building new linkages between communities, business and government.